November 21, 2023
Online Event
Guest lecture with Maan Barua at the University of St. Gallen. Registration
here
Maan Barua
Metabolic Politics: a Comparative Environmentality

This talk is about emerging modes of power that shift the focus from discipline and deviant populations, or what Foucault termed biopolitics, to actions and interventions in a living and material milieu. One dimension of this shift is metabolic politics: or how the transformation of materials by living entities and the circulation of substances across bodies and environments become object-targets of regulation and through which contemporary governance unfolds.
The talk first fleshes out metabolic politics via the governance of pollution caused by the poultry industry in the UK. It then turns to a postcolonial context - India - to provincialize metabolic politics and to foreground how this dispositif of power is neither hegemonic nor the same everywhere. The talk summarizes key features of a metabolic politics that is attentive to difference and history, and discusses what a focus on the metabolic tells us about the economization and governance of life
Maan Barua

works on the ontologies, economies and politics of the living and material world. His work is at the intersections of posthumanism, political economy and postcolonial thought. His current research spans four thematic areas: urban ecologies and urban surrounds, biocapital and postcolonial environments. Maan is the PI on an ERC Horizon 2020 Starting Grant Urban Ecologies, and is a University Lecturer in Human Geography at the University of Cambridge. His book

Lively Cities: Reconfiguring Urban Ecology

was published in 2023 (Minnesota University Press), and a second monograph, Plantation Worlds will be published by Duke University Press in fall 2024.
---
October 26, 2023
Onsite Event at ETH Zurich, HIL E 71.1
5 to 7 pm
Book launch and panel discussion
Lively Cities
Lively Cities departs from conventions of urban studies to argue that cities are lived achievments forged by a multitude of entities – human and honhuman – that make up the material politics of city making. Generating fresh conversations petween posthumanisn, postcolonialism, and political economy, Maan Barua`s recent book reveals how these actors shape, integrate, subsume, and relate to urban space in fascinating ways. The book launch event in Zurich will be accompagnied by a panel discussion. More information
here
Panel: Darcy Alexandra (University of Bern) Maan Barua (University of Cambridge), Johanna Just (ETH Zurich), Flurina Gradin (University of St. Gallen). Moderated by Lindsay Howe and Nitin Bathla (ETH Zurich).
---
September 28, 2023
Onsite Event at Thun Castle, Thun
Switzerland
Conference and art exhibition about interspecies diplomacy and werewolfish studies.
Mali Weil – the mountain of advanced dreams (with Luzia Hürzeler)
On the opening day, as an integral part of her artistic project, Mali Weil will moderate a transdisciplinary conference attended by Swiss and international guests. With Gabriella Calchi Novati, Silvia Mignano, Federico Luisetti and other guests. More Information
here
May 31, 2023
Onsite Event
Seminar at the Ca' Foscari University of Venice organized by Cristina Baldacci and Emiliano Guaraldo. With Federico Luisetti and Flurina Gradin. More Information
here
Unruly Natures
This seminar, facilitated and hosted by the Ecological Art Practices research cluster at THE NEW INSTITUTE Centre for Environmental Humanities (
NICHE
), will reflect on methods from the environmental humanities and political ecology, as seen through the lens of the activities carried out by Unruly Natures in the Upper Valais (2021) and Zurich (2022). The idea is to initiate a conversation on a third edition of Unruly Natures dedicated to the Venetian Lagoon in Autumn 2023.
---
March 14, 2023
Online and Onsite Event
Guest lecture with Nitin Bathla at the University of St. Gallen. Registration
here
Ecologies of a Ruderal Nation
The Indian countryside has been subject to such an extensive process of state-making in the last two decades that the spatial binaries of urban and rural seem to have sublated into the ruderal. New highway and infrastructure corridors are being laid out across the country at an unprecedented rate bringing extended urbanization into previously bypassed zones of nature conservation and rural autonomy.
This is not only giving rise to uneven development but also to new ecologies that refract colonial ideas of waste and improvement, making commons and public lands available to processes of global value creation. However, these ruderal landscapes also become sites where counter-ecologies are produced and contested. This lecture examines the incipient environmental imaginaries and ecologies under ruderal nation building.
Nitin Bathla
is a lecturer and postdoctoral researcher at the Department of Architecture, ETH Zürich, where he coordinates the doctoral program at the Institute of Landscape and Urban Studies. He lectures on urban studies, and political ecology, and his current research focuses on agrarian questions under the planetary age. In his academic practice, Nitin actively combines research with artistic practices of filmmaking, and socially engaged art. His 2020 film Not Just Roads with Klearjos E. Papanicolaou premiered at several important film festivals and won the SAH Film Award 2022.
May 2, 2023
Online Event
Guest lecture with Susan Schuppli at the University of St. Gallen. Registration
here
Cold Matters

Environmental systems and the transformations brought about by global warming are also generating new forms of evidence; creating, in effect, a planetary archive of material witnesses. In this lecture Susan Schuppli expands upon ideas developed in her concept of the "material witness".
Much of this work has been developed through the multi-year "Learning from Ice" Project, which reflects upon the ways in which the different knowledge practices mediated by ice as well as the differential experiences of cold are entangled with legal questions, human rights violations but also claims for social and environmental justice.
Susan Schuppli
is Director of the Centre for Research Architecture, Goldsmiths University of London, where she is also an affiliate artist-researcher and Board Chair of Forensic Architecture. Her current work focuses on learning from ice and the politics of cold, and includes a series of documentary film projects: Ice Cores (2019), Artic Archipelago (2021), Not Planet Earth (2021), Cold Cases (2021-22), Gondwana (2022), and a COP26 Creative Commission (Listening to Ice) sponsored by the British Council, which involved scientific and community-based work at Drang Drung Glacier in Ladakh, India. Her first vinyl LP "ICE RECORDS" was released by BEK Norway last year. Schuppli has published widely within the context of media and politics, and is author of the book, Material Witness published by MIT Press in 2020.
---
April 21, 2023
Online Event
2 pm
Fluid Urban Imaginaries – Water as a Cultural Resource
Talks and panel discussion at the ZHAW conference «Urban und Grün» on Wasser – Kreisläufe planen und als Ressource nutzen» for professionals. Information
here
, registration
here
The format engages with refreshing and highly transdisciplinary projects on the topic of water in urban spaces as a multilayered cultural resource. Experts from different fields will present their work. The presentations will be followed by a panel discussion.
With Jean Daniel Blanc: «Into the Wild? The River Sihl and its Landscape Through Time»; Riikka Tauriainen: «Ecotone Encounters»; Ludwig Berger: «Acoustique Aquatique – Sounding Zurich's Bodies of Water»; Emma-Louise Lavigne: «L`Appel du Rhône – Building a Social, Transnational and Radical Organisation of the Watershed». Moderation by Flurina Gradin.
---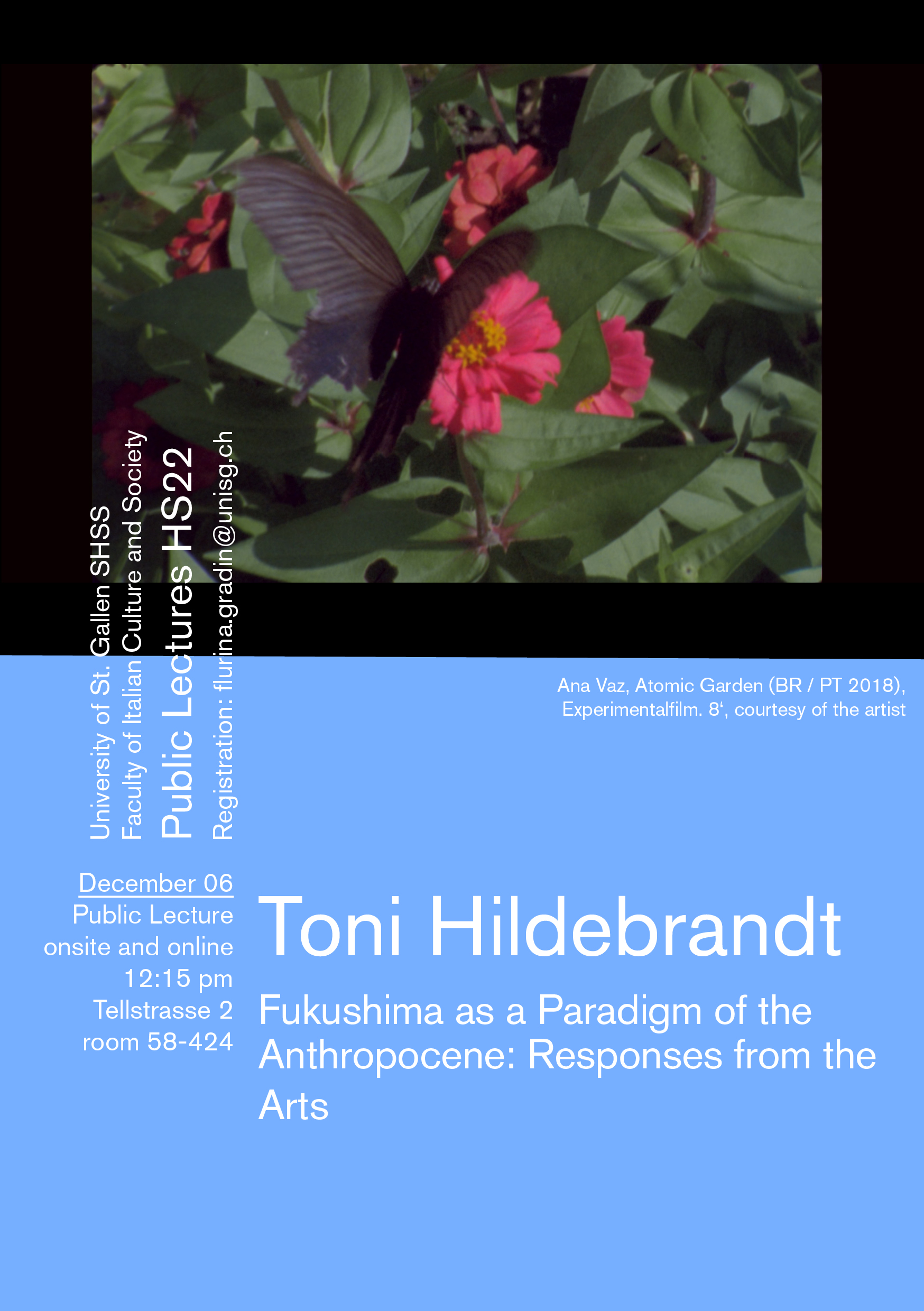 December 6, 2022
Online and on site Event
12:15 pm
Fukushima as a Paradigm of the Anthropocene: Responses from the Arts
Guest Lecture with Toni Hildebrandt at the University of St. Gallen. Registration
here
The talk is part of the research project (Post-)apocalyptic Imaginations: Representations of Nuclear Catastrophes in Art and Film 1945-2011 that stretches from the atomic bombings of Hiroshima and Nagasaki in 1945 to the Fukushima nuclear disaster in 2011. The term "Hiroshima" referred in paradigmatic films such as Hiroshima mon amour (1959) to problems of cultural memory, the archive, the witness, and human experience. In similar ways, "Fukushima" points to epistemic shifts that are crucial to the understanding of the "Nuclear Anthropocene".
The lecture will examine three responses to the Fukushima disaster from the arts. Filmmaker Ana Vaz, artist and theatre director Akira Takayama, and Ikebana master Atsunobu Katagiri react to the catastrophe with works that decentralize the human, paying attention to flowers, fireworks, gardens, insects and farm animals. In these tales of survival, the human is marginalized or temporary/spatially subtracted, to re-enter the world with a new ethical consciousness and awareness.
Toni Hildebrandt is the coordinator of the SNSF Sinergia project "
Mediating the Ecological Imperative
" (in collaboration with UNAM Mexico City). After receiving his PhD in Art History at the University of Basel in 2014, he has been working at the Department of Modern and Contemporary Art History at University of Bern. Among his recent publications are: PPPP: Pier Paolo Pasolini Philosopher (a volume co-edited with with Giovanbattista Tusa) and the essay "Post-Apocalyptic Amazement: Aesthetics and Historical Consciousness in the Natural Contract". Toni Hildebrandt has just returned from a visiting appointment as guest researcher at the University of Tokyo and RAM/Tokyo University of the Arts.
---
November 26, 2022
Université de Fribourg, Département de Philosophie – Research Seminar 2022
Aesthetics & Critique V – After Nature / Après Nature / Nach der Natur
Talks by Federico Luisetti and other keynote speakers at the Kunsthalle Friart, Fribourg. More Information
here
For centuries, artists have been keen to paint from nature. What remains of this aesthetic project in a world where nature is revealed as already fully "anthropized"? What is left of nature, when it has lost the status of the Great Outdoors? Faced with climate emergency, other politics – but also: aesthetics – of nature become urgent. How to conceive a nature that is no longer located beyond us, but that permeates us? How to think, in return, a nature already marked by recursive processes, in short: by technique ? Perhaps nature after nature never was but that: a nature that discovers itself as having always been second nature. A nature as art.
Invited speakers:
Sabeth Buchmann (Universität Wien)
Howard Caygill (Kingston University London)
Toni Hildebrandt (Universität Bern)
Federico Luisetti (Universität St. Gallen)
Pietro Montani (Sapienza Roma)
Pauline Nadrigny (Université Paris I)
---
October 25, 2022
Online Event
The Earthly Condition – Inhabiting the Earth in Common
Guest Lecture with Sophie Gosselin at the University of St. Gallen. Registration
here
The space-time of politics is changing: the Earth and the multiplicity of beings that compose it are bursting into human affairs by reacting to the continuous assaults of a modernization front led by the State-Capital. The modern condition, driven by anthropocentric rights and political measures governed by the systematic exploitation of natural resources and the putting to work of all beings, is collapsing.
But what about opening another path: to think and live in our earthly condition? In this guest lecture, Sophie Gosselin will be talking about the shifting political landscape of modernity where the individual becomes a relational person, citizen and representative democracy becomes a multispecific assembly of inhabitants, national peoples are transformed into river peoples, mountain peoples or archipelago peoples, and state sovereignty is shared to take into account decolonial, interspecific and ecofeminist perspectives. These reinventions engage us to re-inhabit our relationships, our affects, our imaginations in order to live an Earth in common: an Earth made of many worlds.
Sophie Gosselin is a philosopher based in France. She is the co-author with David gé Bartoli of La Condition terrestre (Seuil, 2022) and Le Toucher du monde, techniques du naturer (Editions Dehors, 2019). She is a founding member of the
online review Terrestres
and of the University for the Earth in Tours.
November 15, 2022
Online Event
On the Wasteocene

Guest Lecture with Marco Armiero at the University of St. Gallen. Registration
here
Humans may live in the Anthropocene, but this does not affect all in the same way. How would the Anthropocene look if, instead of searching its traces in the geosphere, researchers would look for them in the organosphere, in the ecologies of humans in their entanglements with the environment? In this guest lecture, Marco Armiero will invite us to take a closer look at this embodied stratigraphy of power and toxicity. More than the Anthropocene, we will start a dialogue to discover the Wasteocene.
The imposition of wasting relationships on subaltern human and more-than-human communities implies the construction of toxic ecologies made of contaminating substances and narratives. While official accounts have systematically erased any trace of those wasting relationships, another kind of narrative has been written in flesh, blood, and cells. Traveling between Naples (Italy) and Agbogbloshie (Ghana), science fiction and epidemic outbreaks, the talk will take us into the bowels of the Wasteocene, but it will also indicate the commoning practices which are dismantling it.
Marco Armiero is the director of the
Environmental Humanities Laboratory at the Royal Institute of Technology (KTH)
in Stockholm and current president of the European Society for Environmental History. He is one of the founders of the field of environmental history in Italy. Among his publications: Wasteocene. Stories from the Global Dump (Cambridge University Press, 2021) and, with Gregg Mitman and Robert S. Emmett, Future Remains. A Cabinet of Curiosities for the Anthropocene (University of Chicago Press, 2018).
October 27/28, 2022
Counterparts – Swiss Design Network Research Summit 2022
Infrapolitical Natures: Designing Notions of Relationship
Panel Contribution by Flurina Gradin at the Zurich University of the Arts. More Information
here
The contribution within the framework of the SDN research summit offers the opportunity to relate recent research activities in the Upper Valais and in urban biotopes and to discuss them from a design perspective. In particular, the research project and the two field trips will be the framework to explore the following question: What contribution can design practices make to further developing existing ways of knowing and acting in relation to earth-beings and the - probably - inadequate "notions of relationship" we have with them? It will be discussed if and to what extent encounters and experiences can be designed as transformative learning processes that initiate expanded forms of political appreciation and proximity towards other-than-human entities.
May 26 – June 12, 2022
Limmatquai 142, 8001 Zürich
The Nuclear Spike
so-da.space
, Zurich
Opening: May 26, 7-9 pm
more information
here
Wohin mit den radioaktiven Abfällen des nuklearen Zeitalters?
Die Frage beschäftigt Generationen, die heutige und sicher auch die kommenden. Als Konzept unter vielen hat sich auch in der Schweiz die Idee der Tiefenlagerung durchgesetzt. Das Konzept umfasst den Einschluss von radioaktiven Abfällen in geeignetem Wirtsgestein im geologischen Untergrund, um die Sicherheit von Mensch und Umwelt für die kommenden ein Million Jahre zu gewährleisten. Trotz der Einfachheit des Konzepts ist die Realisierung eines solchen bislang nicht nur an wissenschaftlich-technischen Hürden, sondern auch an lokalem Widerstand gescheitert.
Nach Jahrzehnten intensiver Forschung und der vertieften Untersuchung des geologischen Untergrunds in der Nordschweiz hat die Nagra (Nationale Genossenschaft für die Lagerung radioaktiver Abfälle) nun erneut einen Standortvorschlag angekündigt. Alle drei möglichen Standorte liegen in unmittelbarer Nähe zur Stadt Zürich.
Eine Debatte über das nukleare Zeitalter drängt heute mehr denn je. In der zerklüfteten Tiefenlager-Landschaft liegt der Off-Space «so-da», jenseits des institutionell Etablierten. Ein Besuch ermöglicht so eine (selbst-)kritische Auseinandersetzung mit der Tiefenlagerthematik frei von institutionellen Zwängen, polarisierten Debatten und voreingenommenen Haltungen.
Wie aber kann sich der Mensch mit der Tiefenlagerung von radioaktiven Abfällen auseinandersetzen, die fernab einer erlebten Wirklichkeit im Untergrund geplant ist?
Im Rahmen der Installation «The Nuclear Spike» realisiert das Isobath Collective die Tiefenlagerung radioaktiver Abfälle an der Oberfläche und macht diese in einem Raum begeh- und erfahrbar. Damit fördert das Kollektiv zu Tage, was einer breiten Öffentlichkeit weitgehend verborgen bleibt. Mit dem Ziel, eine Debatte anzustossen über die Sicherheit und Risiken der Tiefenlagerung, über den Umgang mit Ungewissheit in Wissenschaft und Gesellschaft, über Verantwortung in und zwischen Generationen und über die Beziehung des Menschen zur Erde im Anthropozän.
Das «Isobath Collective» ist eine transdisziplinäre Kollaboration von:
Marcel Rickli
, Fotograph & Künstler, Zürich
Annina Boogen, Umweltökonomin und Klangkünstlerin, Zürcher Hochschule für Angewandte Wissenschaften
Rony Emmenegger
, Politgeograph, Universität Basel
Stephan Hochleithner
, Politgeograph, Universität Zürich
April 28, 2022, 6 pm
Online-Event
Climate Crisis, Planetary Justice and the Flight from History
Guest Lecture with Jason W. Moore at the University of St. Gallen. Registration
here

.
Among the legacies of a half-century of environmental studies – across the Two Cultures – is a denial of the history of capitalism in the unfolding climate crisis. In this lecture, environmental historian Jason W. Moore explores two entangled problems in contemporary interpretations of climate crisis and climate justice. One tendency reduces the problem of Holocene climate history to Man and Nature. Rather than reconstruct the long history of class, climate, and civilizational change, we are delivered neo-Malthusian stories that are not only empirically flawed but politically disabling.
Another tendency, common across the humanities and social science, reduces the problem of capitalism to social relations abstracted from the modern history of climate and environmental change, beginning the invasions of the New World in 1492. Moore shows how today's climate crisis is rooted in the emergence of a capitalist world-ecology during the Little Ice Age, and how a politics of planetary justice that ignores that history recapitulates a "soft" climate denialism and favors an authoritarian response to the climate emergency.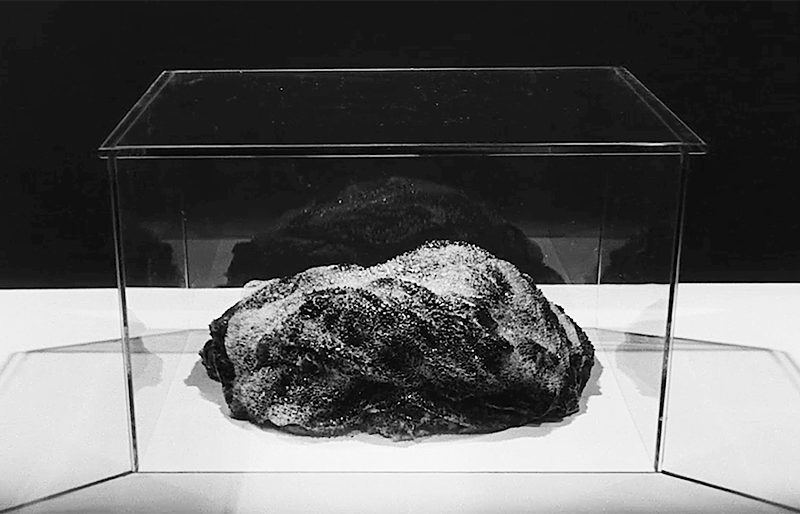 April 20, 2022, 7:30 pm
Public Film Screening and Discussion
A Terrible Goddess. Vegetal Agency and Radioactivity in Caltiki, The Immortal Monster (1959)
Albulastrasse 14 | CH-8048 Zürich
Hosted by Marco Malvestio, Marcel Rickli and Flurina Gradin.
One of the very first science fiction movies to be produced in Italy, Caltiki, il mostro immortale (1959) is an uncanny exploration in monstrosity and categorial hybridism. Directed by Riccardo Freda and Mario Bava, Caltiki is a "monster movie" pivoting on the eponymous creature, an ancient, deadly, monocellular being that is awakened by an archaeological expedition. While Freda and Bava's film is, in many ways, just a B movie, the adoption of tropes and conventions of science fiction allows it to dramatize the unspoken horror towards the vegetal world permeating our culture.
Caltiki is also a product of the atomic age, and thus the movie dramatizes the dangers and the potential of nuclear energy, which Italy was starting to exploit at the time. Drawing on vegetal imagination and plant horror, the movie provides an example of humans' encounter with the intrinsic monstrosity of vegetal agency, forcing the characters and the audience to deal with the vegetal world in all its uncanniness.
This project has received funding from the European Union's Horizon 2020 research and innovation programme under the Marie Sklodowska-Curie grant agreement No 890656.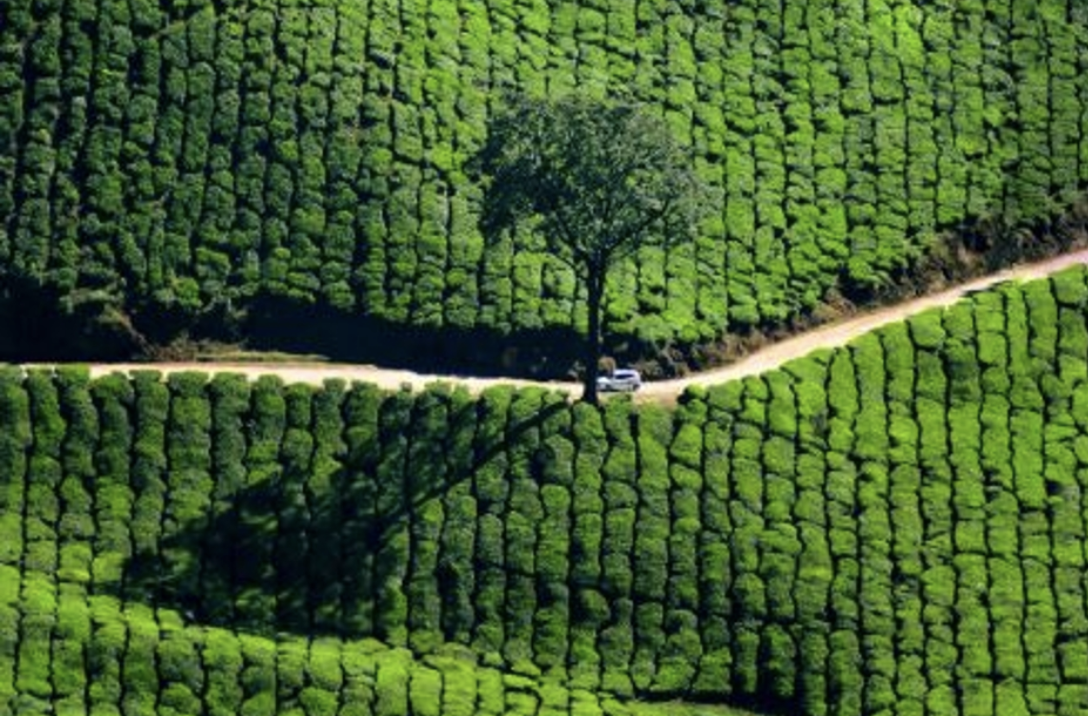 February 25, 2022, 1-3 pm
Online-Event
Earth Beings at the Commodity Frontiers
Guest lecture with Federico Luisetti at the University of Amsterdam. Registration
here

.
In Earth Beings: Ecologies of Practice across Andean Worlds (Duke University Press 2015), Marisol de la Cadena translates the Quechua word tirakuna, the plural of earth, as "earth-beings." Earth-beings are for Quechua speakers other-than-human subjects that frighten and preannounce, protect and punish, deceive and heal, sharing emotions, feelings and expressions with the people (runakuna).
Caught in the commodity frontiers of the contemporary regime of capitalist accumulation, also socio-ecological entities such as melting glaciers and mutating viruses can be perceived as eccentric subjectivities. They are earth-beings that resist enclosure by the global environment and announce the alliance between counter-hegemonic politics of nature.